Ag Leader Technology
You may be familiar with Ag Leader Technology, but for those of you who are not, Ag Leader is an innovator in precision farming that holds ethics, relationships, trust and integrity highly. There are many changes going on in the world of precision agriculture these days – mergers, buyouts and new companies entering the market; however, Ag Leader is committed to remaining family owned and customer oriented.
Ag Leader provides precision ag products to make your farming operation more efficient, smarter, and more profitable. Whether you are new to precision agriculture, new to Ag Leader, or a well-seasoned veteran we can help!
Ag Leader was founded in 1992 and has since been producing high quality, innovative precision agriculture tools. Improve decision making, efficiency, and solve agronomic challenges across your entire farming operation. Ag leader products are built around the customer, not the manufacturers. Because of this, Ag Leader is compatible with any color or brand of equipment.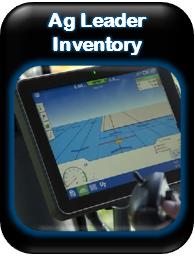 Current Products:
New at Ag Leader – CartACE!
A grain cart operator arguably has the most critical job in the operation, CartACE keeps the combine and the operation moving smoothly without costly delays or mistakes. Turn drivers into skilled operators – now almost anyone can fill this critical role. When it's time to unload, the grain cart engages with press of button and automatically steers on a line directly under the combine's auger. Autosteer takes over steering to assist operator with accurately unloading on the go. Simply get close to the combine and engage steering. Guidance line is automatically created using the logged combine data allowing grain cart to steer on combine path for easier unloading.